A huge range of handmade and fashion jewellery and gifts
New items added each week
Peru2u have a vast range of hand made and fashion jewellery plus more recent additions to the stall include spiritual items and handmade aromatherapy hand and body creams.
Remaining the best seller however are the 10mm birthstone Swarovski crystal heart pendants and earrings. 
Peru2u has new items on a daily basis as Kath is always busy making something new, looking for new ideas and responding to what customers want.
A passion for Peruvian Jewellery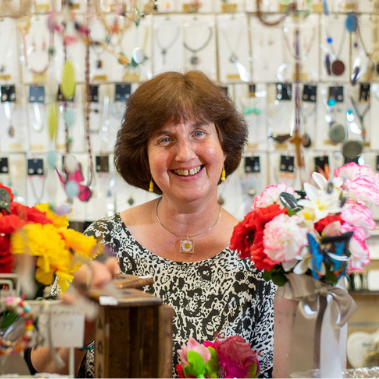 Kath fell in love with Peruvian jewellery after purchasing some as a gift for her sister. After setting up in business Kath moved to Darwen Market in 2013 and has been supplying customers with a range of handmade and fashion jewellery and gifts.
Kath's favourite stall on the market: I love having a spray tan and eyebrow wax from Perfect Nailz, it is a lovely shop and Jenny always goes the extra mile to help her customers. I also buy all my pet supplies from Steff's Pets, it's always fresh and of good quality.