Keep up with the latest clothing, accessories and lingerie trends with women's boutique, Sunset Amore.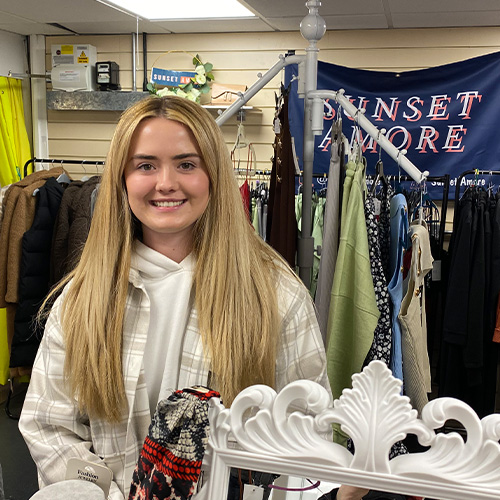 Sunset Amore at Darwen Market
This vibrant stall offers the people of Darwen fashionable clothes and accessories for great prices. Abby, owner of Sunset Amore, first brought her business to Darwen Market in the Autumn and Winter of 2021, when she had a series of pop up stalls. After a great experience and much interest from market shoppers, Abby decided to bring Sunset Amore to Darwen Market full time – lucky us! Abby was no stranger to the market however, as her mum is none other than the lovely Debbie at Hairmarket.
Sunset Amore sells a large range of bags, women's clothing, lingerie, scarves, jewellery and more, with stock regularly updated for the seasons and to match the latest trends. Whether you're treating yourself or a friend, you're sure to find something that suits your needs and taste.
Be sure to drop by Sunset Amore next time you're at Darwen Market – Abby is always more than happy to chat with customers and advise.