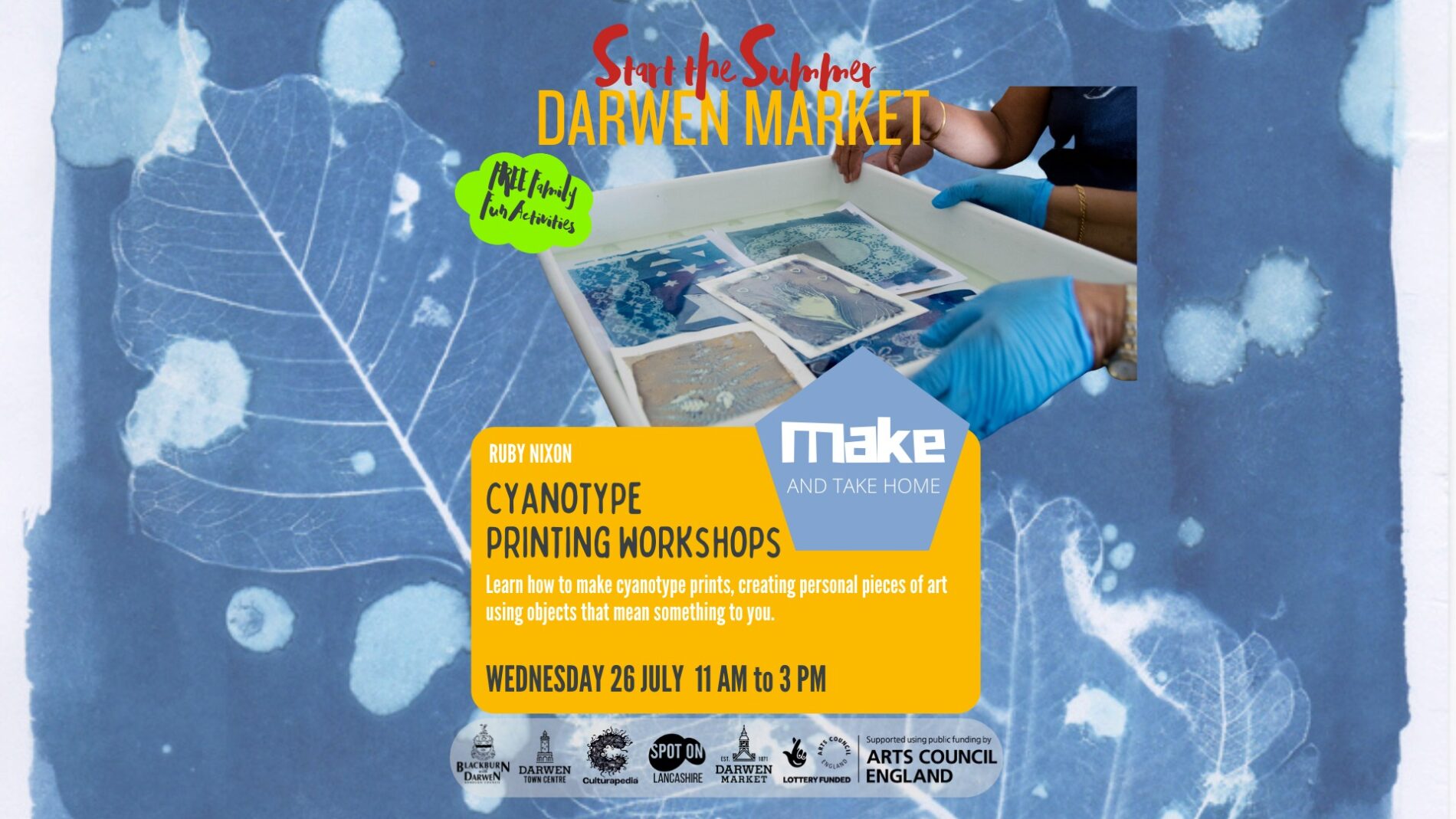 Cyanotype Printing Workshop
Start the summer at Darwen Market
Cyanotype Printing Workshop
Ruby Nixon – Cyanotype Workshop
Are you interested in sharing your story through alternative photographic processes? Or maybe you just want to get creative and learn something new!
Visual artist, Ruby Nixon, will be leading a cyanotype printing workshop at
Darwen Market
where you will be taught how to make cyanotype prints, creating personal pieces of art using objects that mean something to you.
You are invited to bring your own objects or use those provided by the artist. Materials you can bring along include:
– Personal objects
– Plant clippings
– Dried flowers
– Equipment you use for your favourite hobby
This FREE workshop is drop in from 11am until 3pm.