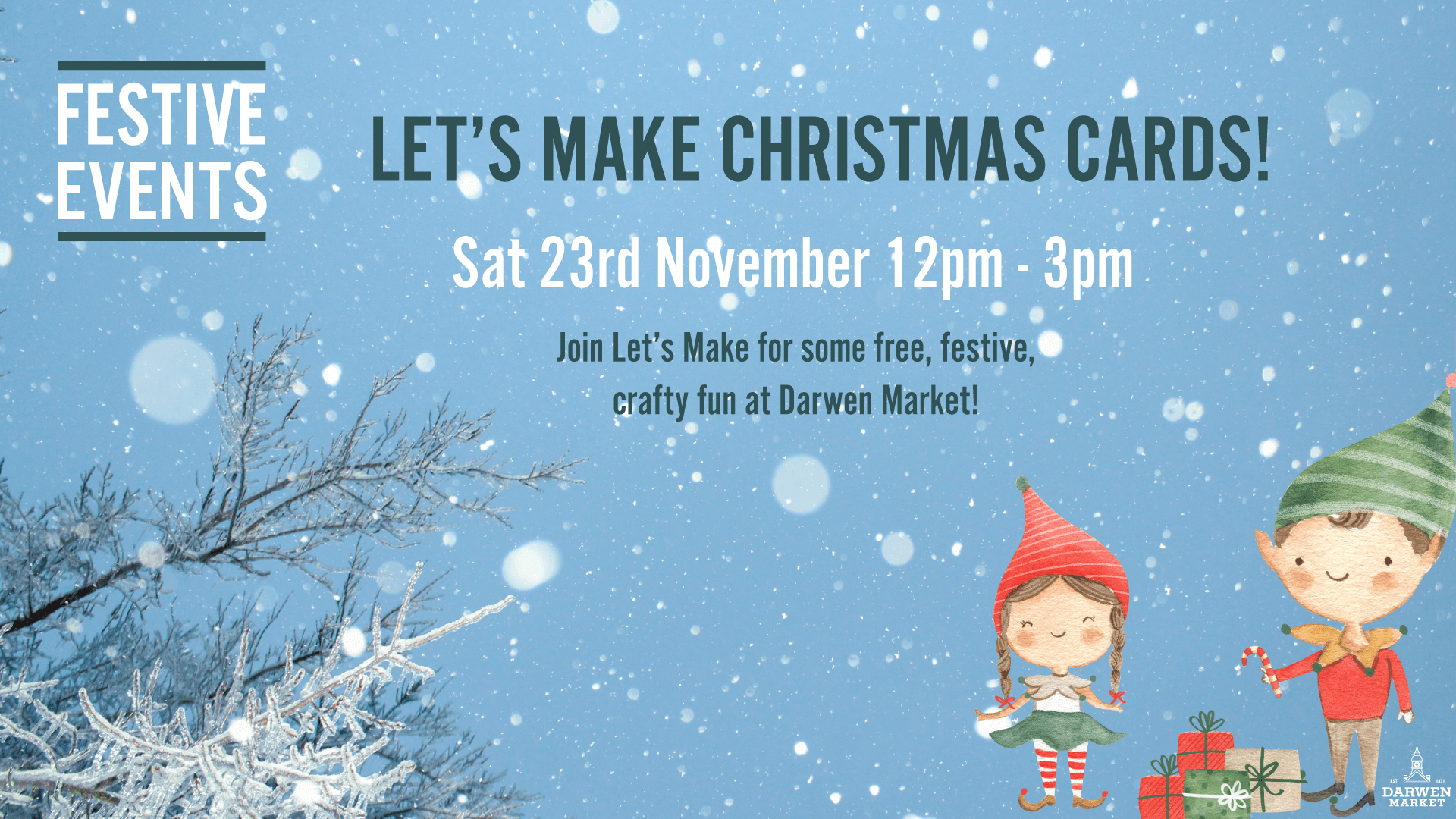 LET'S MAKE CHRISTMAS CARDS
Let's Make Christmas Cards at Darwen Market!
Fancy creating bespoke crafty Christmas Cards for your friends and family? Come along and join in the festive fun. Perfect for kids and big kids alike. 
The event will take place at Darwen Market between 12pm and 3pm on Saturday 23rd November.