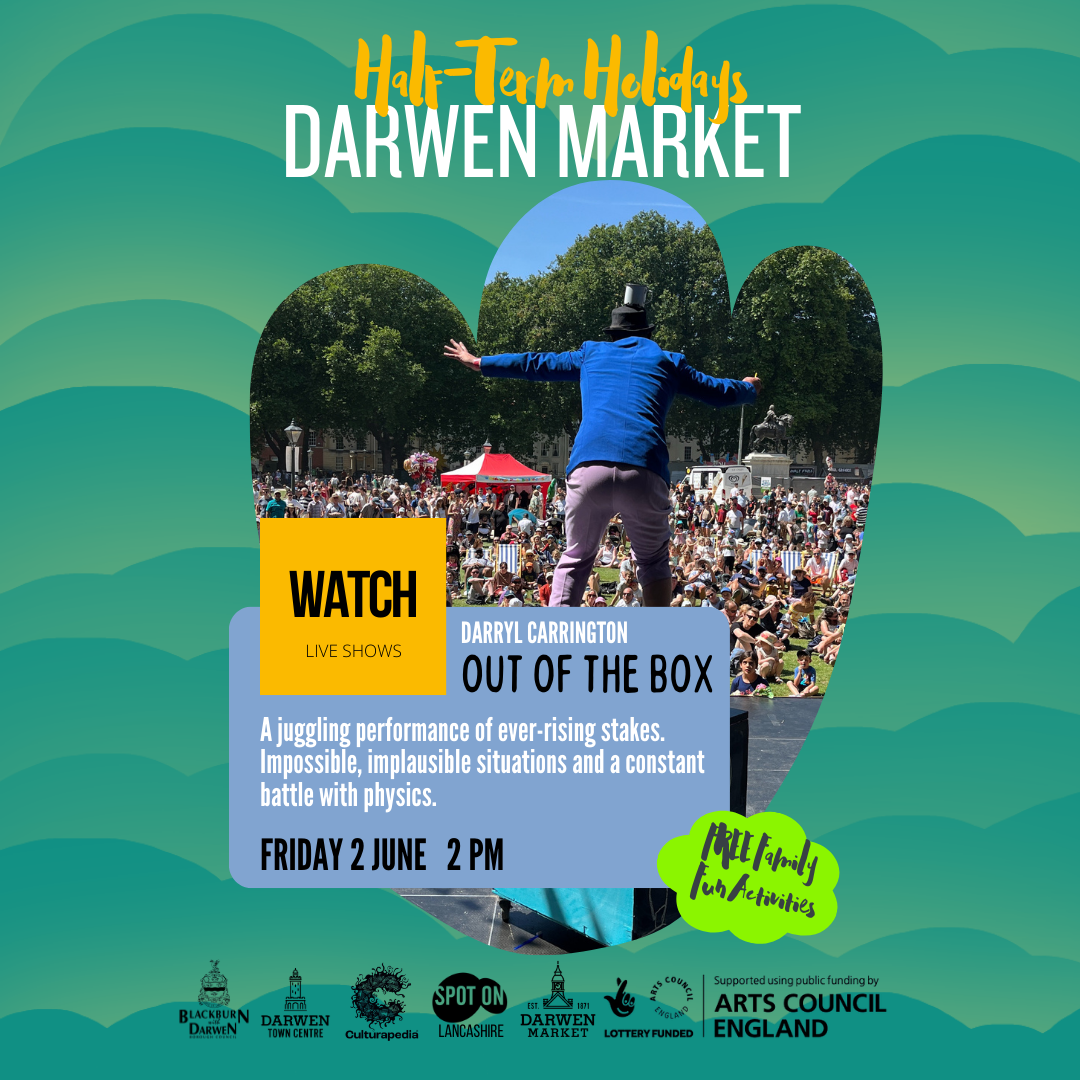 Out Of The Box
Half Term Holiday's at Darwen Market
Out Of The Box
DARRYL CARRINGTON 
Out of the Box is a show of ever-raising stakes. Impossible, implausible situations and a constant battle with physics are resolved in a finale that'll have the audience feeling like they just witnessed the underdog substitute score the winning goal. 
A unique blend of world-class juggling, high-skill manipulation and original TIkTOk trick shots delivered through gentle, non-verbal clowning. Audience members become the stars of the show and celebrate both failures and successes. 
The shows will happen at 2 pm following a morning of juggling sessions.
Supported using public funds by The National Lottery through Arts Council England and Blackburn with Darwen Borough Council.