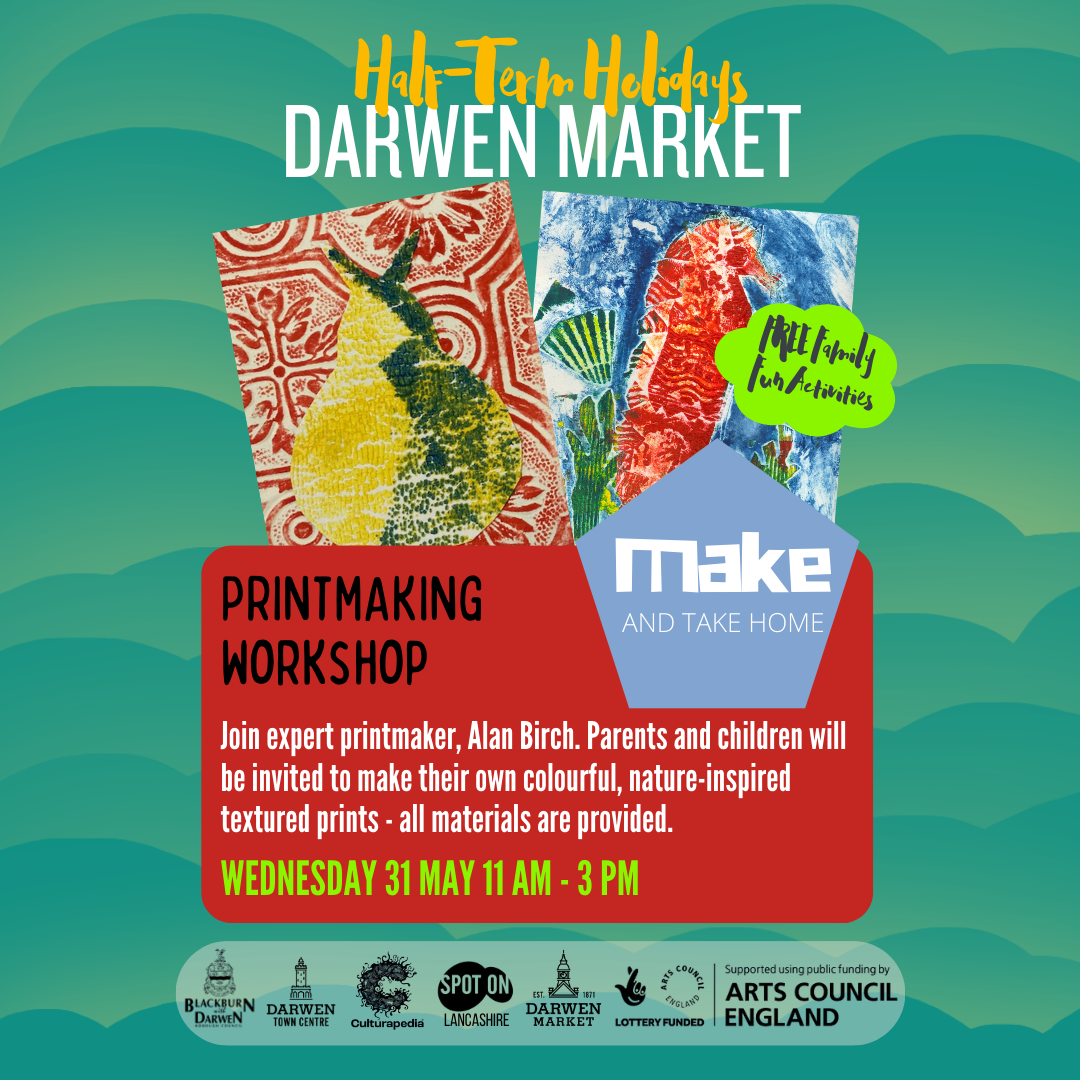 Printmaking Workshop
Half Term Holiday's at Darwen Market
Printmaking Workshop
ALAN BIRCH 
Alan Birch is a printmaker with over 25 years of experience delivering workshops in galleries and schools. He will bring his portable printing press to the workshops enabling participants to print their own colourful prints. 
Textured and patterned wallpapers will be used to create rich, colourful prints based on the theme of nature. All inks are water-based, and artists can take their prints away. 
Parents and children will be invited to create their own prints!
"It's just like a magic trick!" The words of a 7-year-old artist 
This is a free drop-in session running between 11 am and 3pm. All materials are provided. 
Supported using public funds by The National Lottery through Arts Council England and Blackburn with Darwen Borough Council.