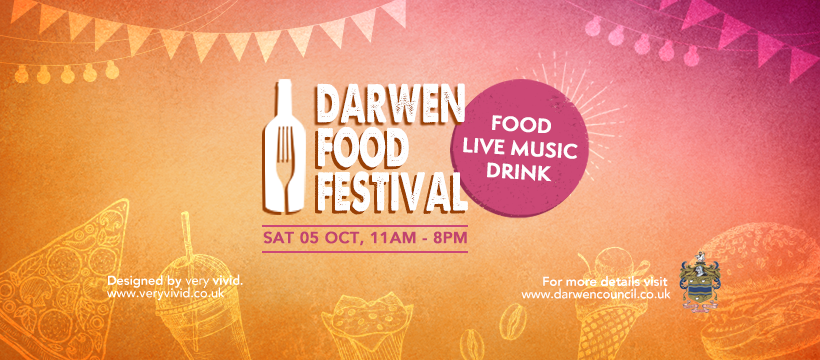 Darwen Food Festival 2019
Darwen Food Festival is back! Organised each year by Darwen Town Council the event sees the market square in the centre of town over taken by local and speciality food traders, bars and entertainment.
We hope you'll join in for a wonderful day filled with great food, fantastic drinks and plenty of entertainment throughout the day.
The event will begin at 11am and close at 8pm.
If you are interested in a stall for the event you can apply here.