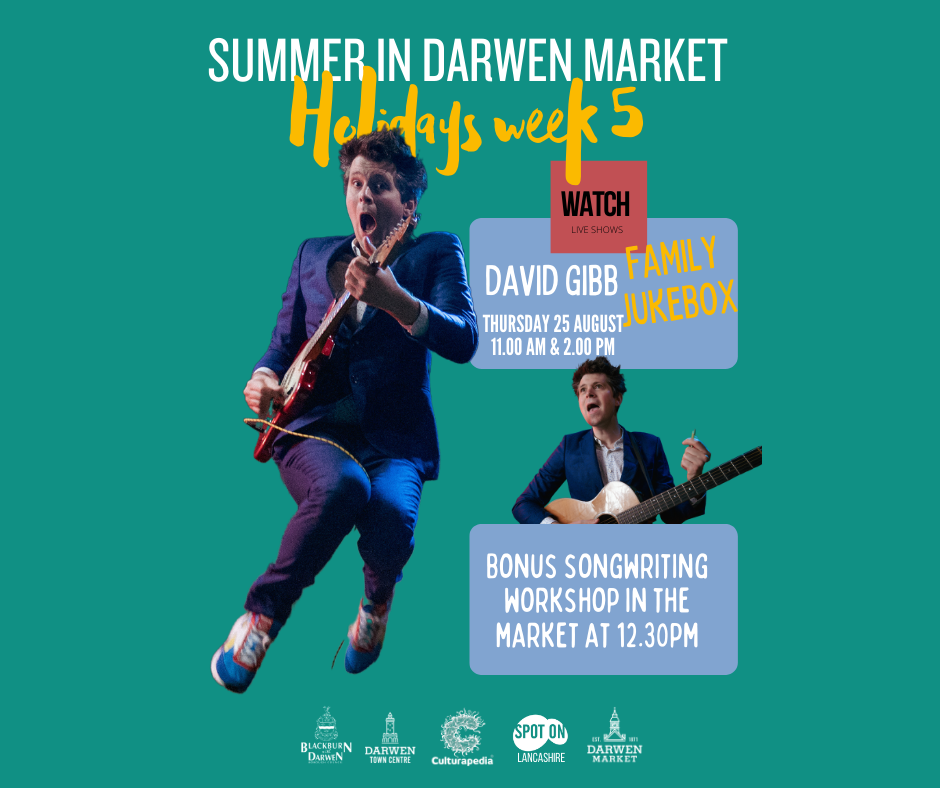 David Gibb Family Jukebox & Bonus Song Writing Workshop
Watch Live Shows
Family Jukebox Shows at 11am & 2pm
Join David and his magical music Jukebox as he takes you on a trip through his hilarious and often surreal imagination, where wolves roam the school corridors, dragons live under the bed and teddy bears dance the night away at the disco.
With lots of audience interaction and chances to join in, David's song writing draws from a wide range of musical influences and genres including jazz, folk, reggae, and rock 'n' roll. Guaranteed to appeal equally to parents and children alike, this is music that the whole family can enjoy together!
David Gibb's Family Jukebox is a Little Seeds Music production.
Song Writing Workshop 12:30pm in Darwen Market
In between gigs, David will be hosting a song writing workshop for ages 7+. Come write your own song for summer, or give David a few lines to make a bigger song. It's guaranteed to be silly, you might learn something new – you might create that tune that sticks in your head forever!