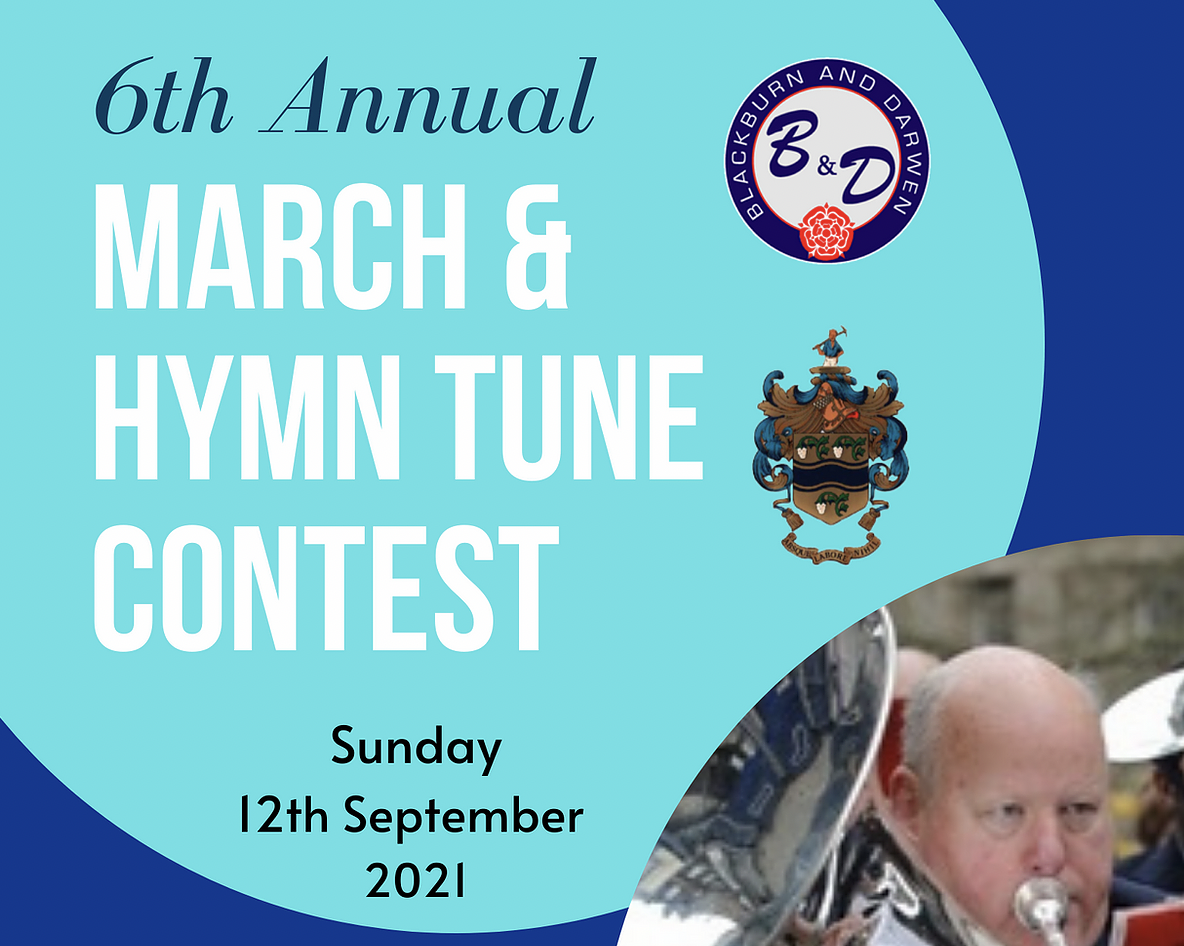 March and Hymn Tune Contest 2021
Blackburn and Darwen Band are hosting their 6th annual March and Hymn Tune Contest at Darwen Market Square on Sunday 12th September 2021.
This growing annual event, organised by Blackburn and Darwen Band and supported by Darwen Town Council, will see over 20 Brass bands from all over the North of England taking part. 
The contest will take place on Darwen Market Square, between approx 12pm and 7pm, and all are welcome to come along and be entertained by the many talented bands taking part on the day. 
For those of you not familiar with such an event, the bands consist of approx 25 members. The bands play a short march to walk down, and then in the square they play a "contest march" followed by a Hymn. This will be judged by an adjudicator who is concealed in a caravan so as not to gain any visual bias. The competition is based solely on what the judge can hear.
Find out more and get in touch here.