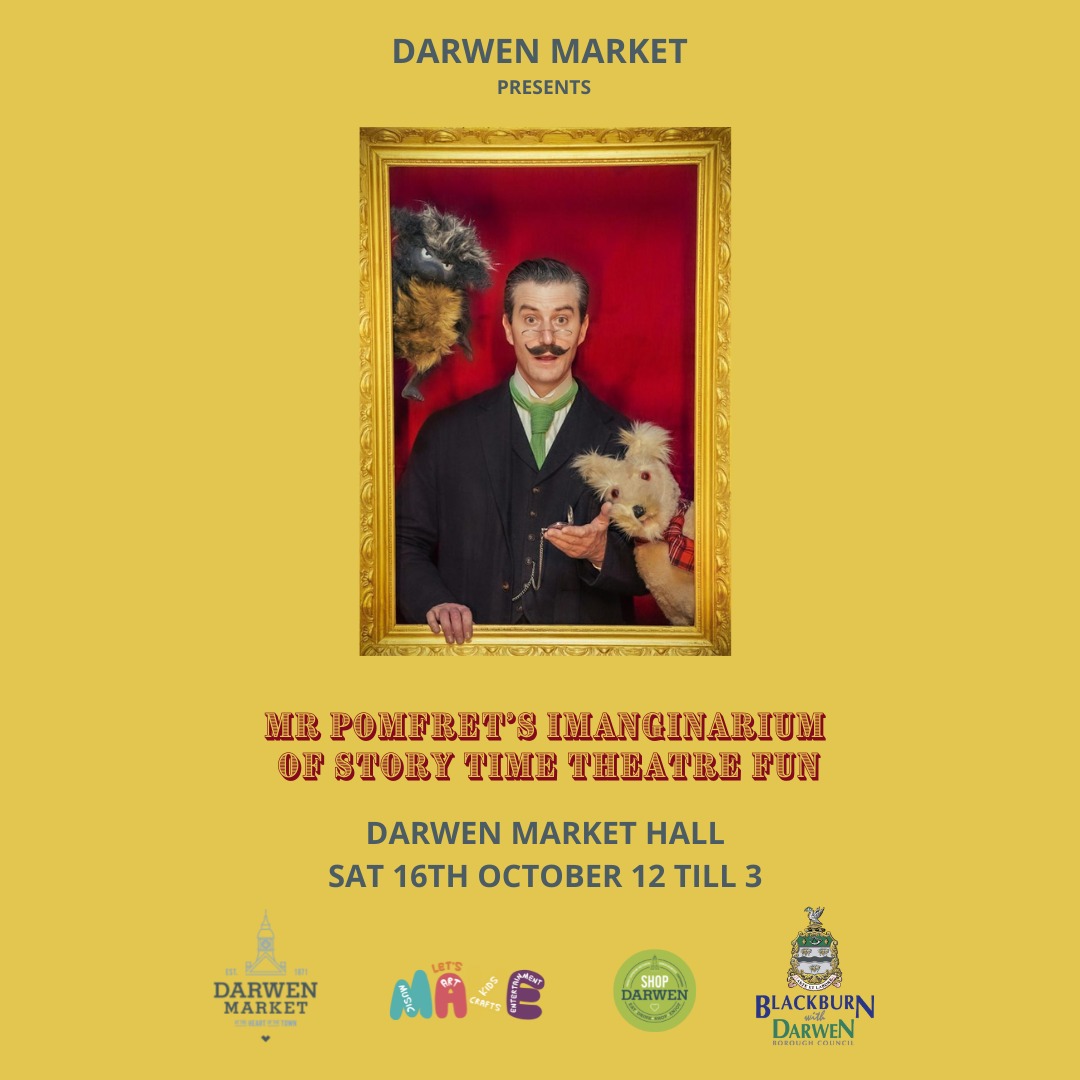 Mr Pomfret's Imanginarium: Story Time Theatre Fun
Join us this Saturday in Darwen Market Hall and meet Mr Pomfret again the silly old ghost from Darwen Library's charming and funny short film series
"Three Loud Knocks"
.
Mr P will fire up imaginations, play some fun games and show off his unicycle skills too!
Our creativity and wellness zone will be open too where you can switch off for a while play a retro game, do a puzzle, colour or just read a book.
See you there from 12 till 3 – no need to book this free event, just come down and join in.