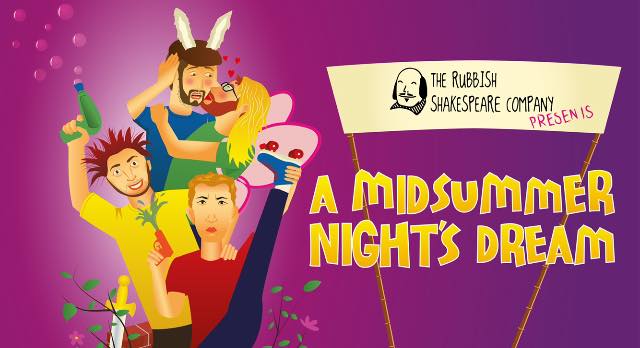 Rubbish Shakespeare: A Midsummer Night's Dream
This is a free outdoor theatre event on Darwen Market Square – bring a picnic blanket or camping chair! 
Performances will be at 11:00am and 1:30pm, book tickets here.
Fairies, goblins, donkeys… Super soakers!?!? Uh oh, it's RUBBISH Shakespeare! 
Athens. The past (before toasters). Four bumbling idiots dressed in bedsheets attempt to stage William Shakespeare's 'A Midsummer Night's Dream', using only a box of pound-shop props, a camel onesie, and a ladder they found by the bins. Will they succeed? Of course not, no. But oh my, will you belly-laugh at the results…
Perfect for ages 4 – 104!