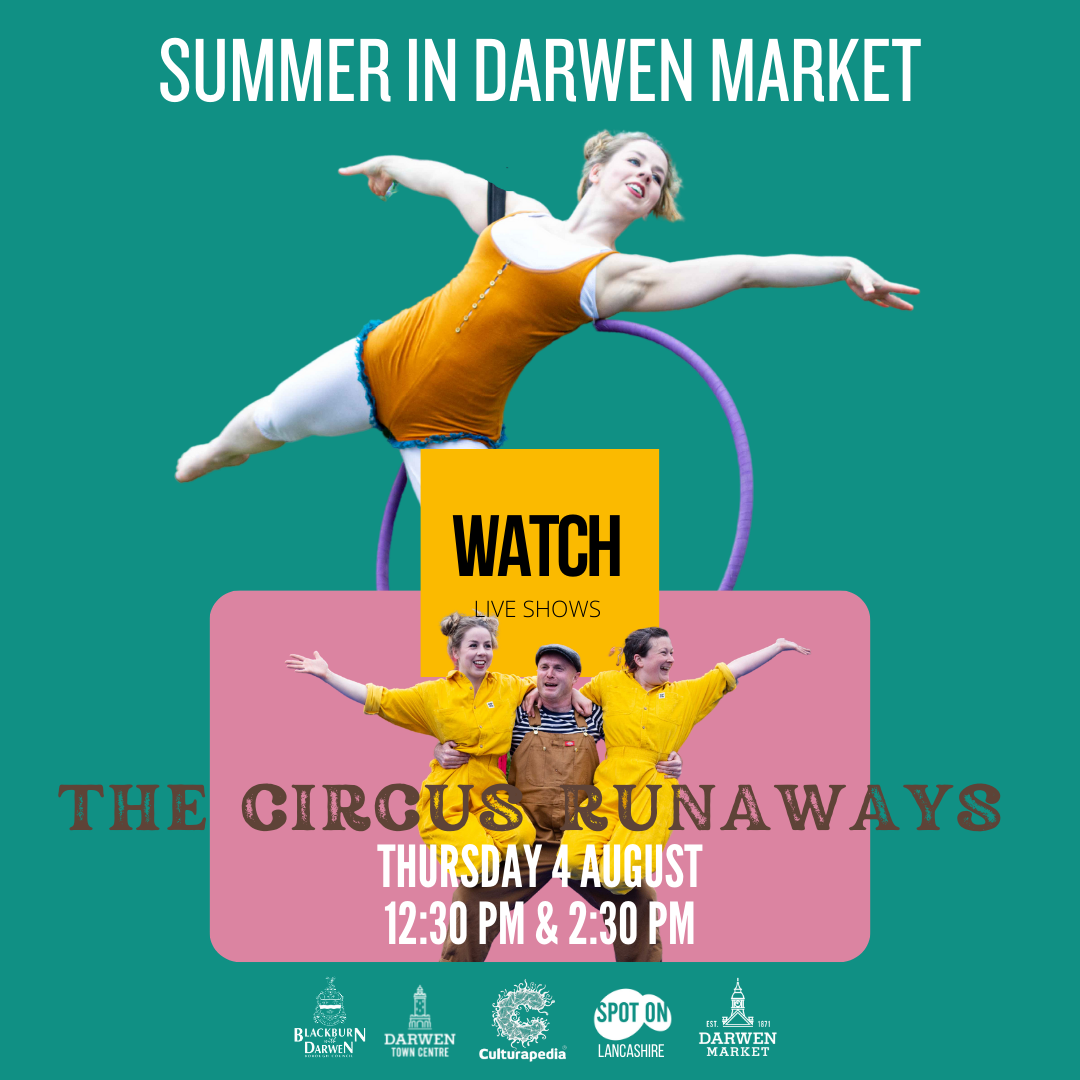 Watch Live Shows: The Circus Runaways
The Circus Runaways is an exhilarating family friendly performance by The Circus House. It explores the stories of three runaways as they try to find their place in the world, and involves lots of incredible acrobatics, physical theatre and much more.
Performances of The Circus Runaways will take place at 12:30pm and 2:30pm on Darwen Market Square, with each performance lasting approximately 30 minutes. No booking is required.
Be sure to drop by for a seriously exciting performance that will be a feast for your eyes!