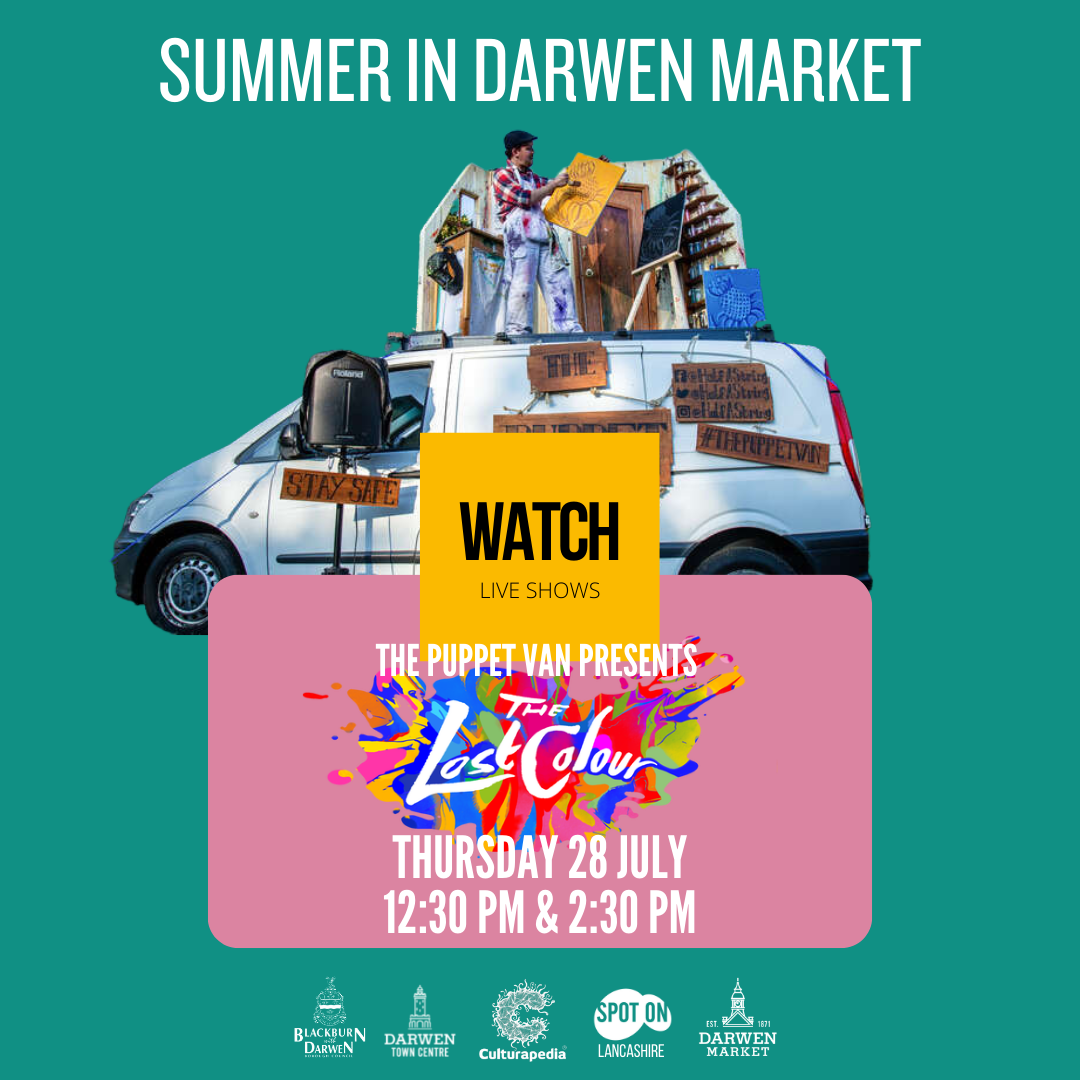 Watch Live Shows: The Puppet Van Presents, The Lost Colour
The Puppet Van is a portable outdoor performance venue by Half a String, a theatre company that presents beautiful storytelling, amazing set design and groundbreaking performance to audiences.
The Puppet Van will be bringing The Lost Colour to Darwen Market Square on Thursday 28th July, with free performances taking place at 12:30pm and 2:30pm. It's a dynamic and happy explosion of colour and energy with an abundance of clowning, puppets and paint. 
The Lost Colour is a family friendly show, specifically aimed at ages 5+ – we hope you're as excited as we are!
No need to book, just come down and enjoy.