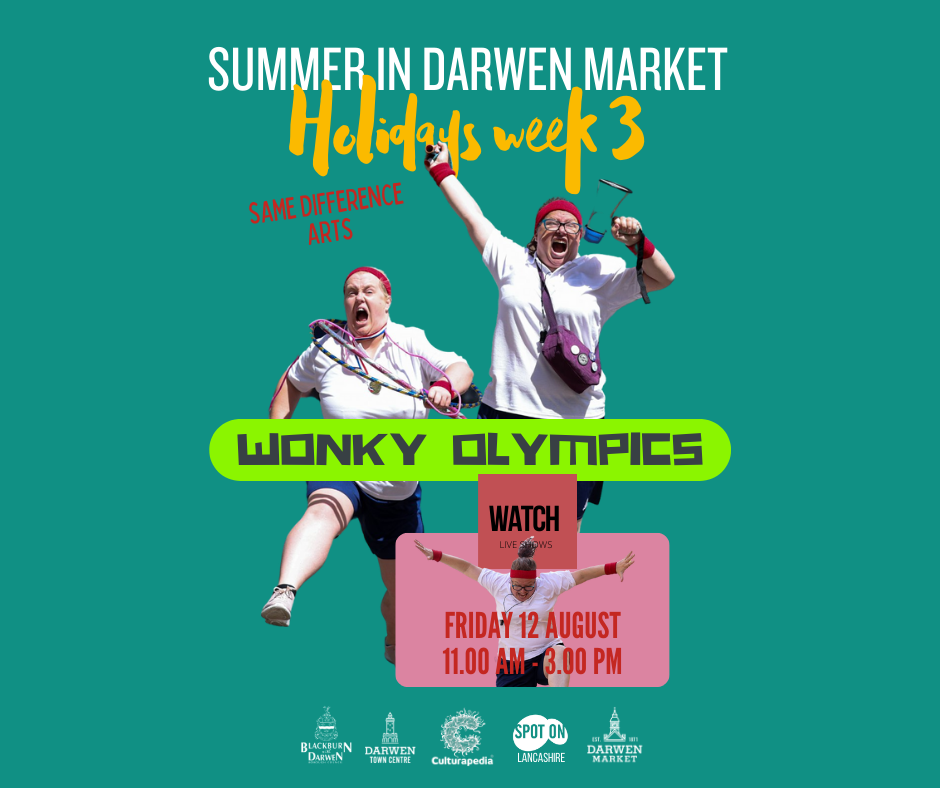 The Wonky Olympics!
Watch Live Events
By Same Difference Arts
Inspired by the lasting legacy of London 2012 to get Britain playing sports every day, and paying tribute to their hero, the noble Lord Coe, two hapless PE teachers have decided to recreate the Games … with some cones, hula hoops…and a tiny megaphone.
They've suited up in their PE kits, they're sporting their sweatbands…and they aren't accepting any notes from your mum to excuse you from this class (not even the ones you've written in her handwriting!). They're going to lead assault courses wherever they go and get Britain fit! Great fun for kids and adults, a comedic act that'll get you moving!
Suitable for all ages, wear comfortable clothing and shoes for a physical activity