Over 30 years on the market and customers keep returning for quality cuts, colours and styles.
Hairmarket opened 30 years ago with Debbie joining for 28 of those years and Emma completing the team 8 years ago.
Trained stylists they cater for men and women covering cut, colour and blow dry.
Donna started Hairmarket to offer customers affordable, quality hairdressing and has loved working for herself. She is a hair stylist trained in all aspects of hairdressing for all ages and both men and women.
Wedding, Prom and Occassion styles range from £15-£20 for the perfect up-do.
A great hair cut and lots of laughs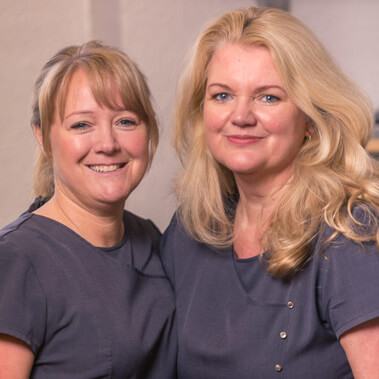 Donna says she has the most interesting job in the world. The team have plenty of laughs and meet some great characters. She says it's like having a coffee and a laugh with your friends whilst doing their hair! 
Customers agree. Read the reviews and you will see Donna is well known and appreciated for the happy, fun environment at Hairmarket making it an enjoyable experience for every customer.
Joan, a very happy customer explained how she found Hairmarket: "I walked past one day and it looked very friendly and happy. Everybody who left the shop, their hair was lovely as mine now is every week!"