Fresh flower bouquets, aqua boxes, baskets and long stem roses. Plus free delivery in Darwen!
Say it with flowers
Petals offers fresh flower arrangements for weddings, funerals, birthdays, Valentines day or, of course any other occasion. Plus free delivery in Darwen on orders over £15.
Petals has been a favourite of locals for decades thanks to their fantastic variety, quality and service. They are the chosen supplier of arrangements for local churches, wedding venues and businesses.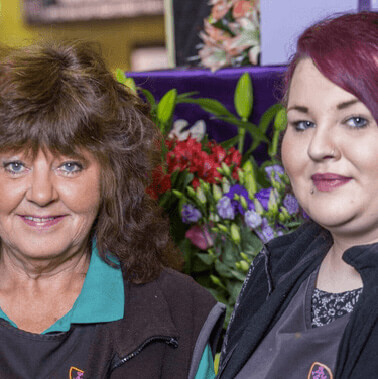 A family business.
Petals Flower Stall is owner by Trish but has been part of the market for 40 years, started many years ago by her Grandad and followed on by her mum.