The communities favourite meeting spot for a friendly chat and classic home made meals and snacks.
The name of this popular café is perfect as it is a friendly and regular meeting place for many people who love to come and enjoy a cuppa with a snack or full meal and catch up with friends.
With a wide range of hot and cold drinks, along with breakfasts, sandwiches, hot snacks, jacket potatoes, toasties, soup and salads you are sure to find something you like. If you want a sweet treat, they also have scones, toasted fruit loaf, speciality coffees and the classic hot Vimto.
All the food at The Meeting Place is made fresh daily using locally sourced produce resulting in a seasonal and delicious menu each week. This week for example options include pea and ham soup, cheese and onion pie with peas or beans, quiches, corned beef hash and more.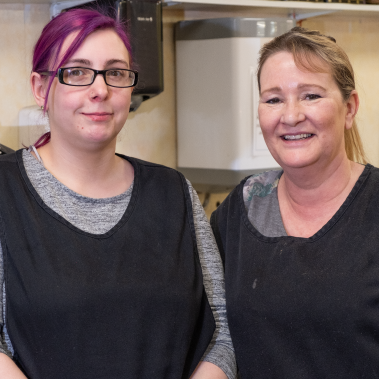 New owner of The Meeting Place cafe, Lesley has continued the popular home cooked food with daily specials and the friendly community people know and love it for.
Having worked on the stall for the last 12 years she became the owner in 2018 and says what makes it special is the layout because not only can you pull up a seat at the bar for a quick snack or a full meal but you can enjoy the conversation and make new friends.