A Superb Sweet Shop and Tea Rooms offering traditional sweets, popular ice creams and afternoon tea
The perfect vintage setting for sweet lovers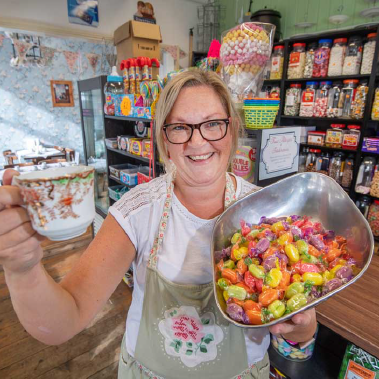 Set in the heart of Darwen Sweet Vintage Sweet Shop and Tea Rooms offers a selection of traditional sweets, Holden's Ice Cream, homemade cakes, snacks and drinks, as well as lovely gift ideas.

Pick and mix, Mr Whippy, Slushes and Milkshakes are popular with the young and young at heart whilst the afternoon tea is a lovely indulgence in quality homemade sandwiches and cakes.
Sweet Vintage also offers a selection of sugar free and gluten free treats, just call in or give them a call to find out more information.