This year's Heritage Open Day at Bold Venture Park will take place on Sunday 20th September, and the theme is "Hidden Nature". Friends of Bold Venture Park have organised a community pop up art gallery to celebrate the nature and beauty that we are so lucky to have on our doorstep in Darwen. Keep reading to find out how you can get involved…
Outdoor Community Art Gallery
Everyone is welcome to contribute to the outdoor art gallery by creating artwork inspired by Bold Venture Park. This artwork can take any form you wish, such as photography, drawings, paintings, sewing, baking, rock art, nature sculpture etc – there are no rules, it's about nature and creativity and how the two go hand in hand.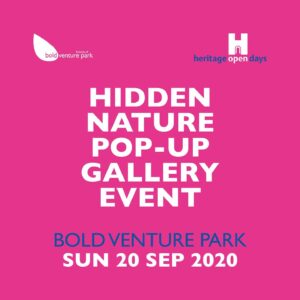 After you've made your contribution, simply take a photo and send it to Friends of Bold Venture park via a Facebook message, Instagram message or email (fobvpdarwen@gmail.com) by 14th September, and they will print, laminate and display it around the lake in the park from 11am-4pm.
Alternatively, you are welcome to bring along your 3D artwork on the day and place it on the steps of the war memorial – just make sure you take it home with you by 5pm.
If you're after some inspiration for your piece, make sure you check out the Bold Venture Park Instagram page where there are lots of stunning images.
Graffiti in the Trees & Chainshaw Carving
Excitingly, local accomplished graffiti artist, Curly, will be collaborating with Friends of Bold Venture Park to create "Graffiti in the Trees" – we can't wait to see what he does! You will most likely already have seen some of Curly's amazing work, as he was behind the incredible NHS Crown Paints mural.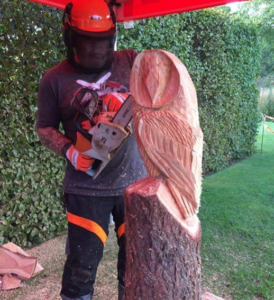 Acorn Woodcraft will also be doing a chainshaw carving demonstration all day, so you can watch incredible nature sculptures be crafted out of timber before your very eyes.
Get stuck in!
So, take a walk around the park (why not follow the Huntington Heritage Trail?), use all your senses to really explore the abundance of nature and flora and fauna, then get your arts and crafts supplies out and start creating! Keep up to date with the whole event by following Bold Venture park on Facebook and Instagram, and make sure you put Sunday 20th in your diary. Other activities include helping to create community artwork to be displayed in Darwen Market Hall, and a Hidden Heritage Hunt to see the park from over 100 years ago! We're looking forward to seeing what our community creates to celebrate the beautiful nature we are so fortunate to have in our town.
(Please remember to follow social distancing guidelines during the event.)