Vincent & Valerie is an award winning natural skin care brand based at The Brookside Salon in Darwen.
Stephanie and Emma, Directors at Vincent & Valerie, got in touch to let us know that they have won three awards at the 2021 Free From Skincare Awards – what a great achievement! We wanted to share this fantastic news on our blog, so that more people can discover this wonderful Darwen based brand.
Passionate about natural skincare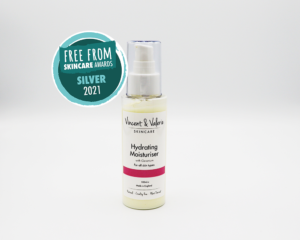 Vincent & Valerie are passionate about creating affordable skincare that's made with zero nasties and is suitable for a wide range of different skin types. They have an impressive variety of products available, including cleansing balms, oils and moisturisers, clay masks, body scrubs, shampoo, conditioner, cleansers and toners, body butters and bath salts. Lovely boxed skincare kits are also available, and make ideal gifts for skincare lovers and those looking to get into skincare alike. All products are free from parabens, SLS's, palm oil, sulphates, PEGs, petrochemicals, phthalates, TEA/MEA/DEA, synthetic colours, synthetic fragrance and animal cruelty.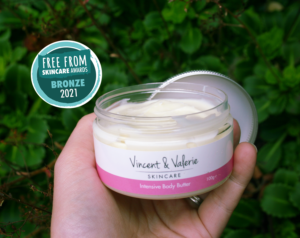 Recognised by the 2021 Free From Skincare Awards
Their natural skincare range has excellent reviews online, and three products have even been recognised by the 2021 Free From Skincare Awards. The Hydrating Moisturiser received a silver award, the Intensive Body Butter received a bronze award, and the Vegan Conditioner was a finalist.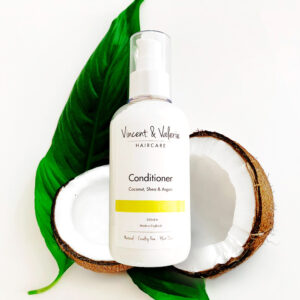 This is a fantastic accomplishment, and we want to wish the Vincent & Valerie team a huge congratulations! It's brilliant to see a Darwen based business succeed and get the recognition they deserve.
Available to buy in-store and online
The Vincent & Valerie natural skincare range is available to buy online, and in-store at The Brookside salon, at Corkee on Bolton Road, and at Darwen Furniture and Gifts, also on Bolton Road. All three of these businesses are Shop Darwen members, which means you are eligible for a Shop Darwen entry form if you spend £5 or over. Read more about the Shop Darwen campaign here.
Support a Darwen based business
Vincent & Valerie have plenty of information about their products on their website, in addition to an informative skin care blog. If you're looking to improve your skin care routine, and enjoy totally natural and handmade products, look no further than this Darwen based business. Make sure you check them out on Facebook and Instagram. 
Congratulations again to all the team at Vincent & Valerie!