Two of Darwen Market's popular stall holders are tying the knot this weekend…and not to each other! Verity from Rushton's and Jackie from Deli Carlo are marrying their respective partners Dean and Steve on Saturday 9th October.
Both couples are keeping their celebrations local. Jackie and Steve are getting married at Whitehall Hotel & Distillery. After being together for 13 years they decided to get married in 2019 and put plans in to place. Unfortunately, due to the Covid 19 pandemic, their wedding had to be postponed and Jackie is delighted that it is finally going ahead.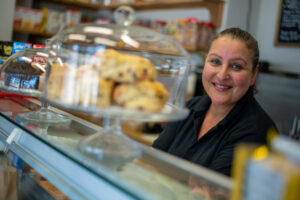 Jackie, Owner of Deli Carlo said;
"We are really excited now and have some lovely cards and presents already from customers, which we are very grateful for. Our loyal staff will be looking after Deli Carlo for us, so it will remain open on Saturday until 2pm, and then the girls will get ready to join us for our evening reception!"
Jackie and Steve have planned a cruise for their honeymoon for later on in the year.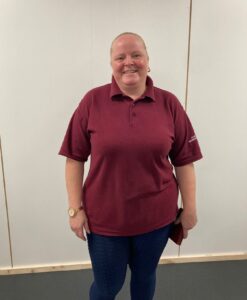 Verity and Dean are getting married at the Astley Bank Hotel and have been together for 5 years. They started planning their wedding 14 months ago, and are very relieved not to have had it postponed like so many others have.
Verity, Owner of Rushton's The Bacon Stall, said;
"The nerves are starting to kick in especially as we have had so many cards and well wishes from our amazing customers, but I am sure that work will keep us grounded until at least Friday. Unfortunately, our honeymoon was cancelled so we are heading for a few days away after the wedding and then hopefully plan our honeymoon for next year."
She went on to say;
"Our stall we be open closed on Saturday, as we have a number of family members that work on the stall too. We will be back open on Monday as we will leave the stall in capable hands whilst we are away."
We want to join with the market traders and market team, to wish both couples a fantastic wedding day and all the very best for the future.