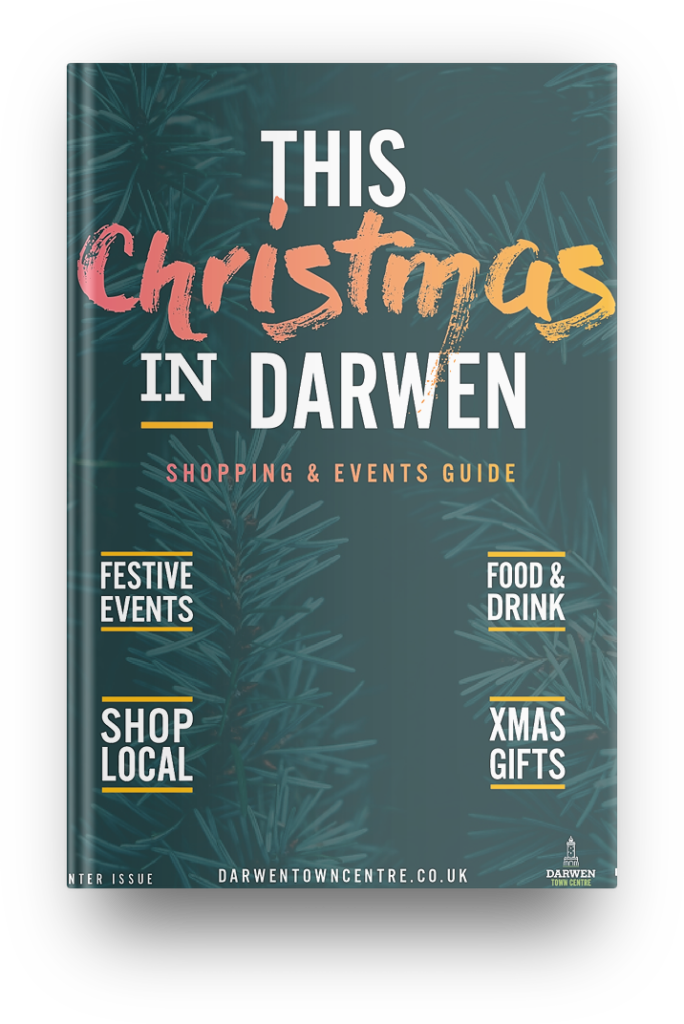 This Christmas in Darwen support local traders, retailers, restaurants, cafes and bars and help our community thrive. 2019 has seen new retailers open, popular traders expand and some fantastic free events.
Bridge Street in particular is now home to a range of unique gift, craft, food and beauty shops. Pay a visit to Belgrave Bootique and By Erin before trying new store Corkee around the corner on Bolton Road. Plus, don't forget the traders of Darwen Market stock a fantastic range of handmade, home made and local specialities at Christmas.
Your local high street this year doesn't just offer you the best quality products but also the best deals. This Christmas Darwen has everything you need from locally sourced food to handmade gifts and delicious festive treats. Vintage clothing, ladies fashion and everything crafty. Plus parking is free in our town centre!
Download the Darwen Shopping and Events Guide now.